REVIEW! 'a jagged edged piece of classic rock cool... at times recalling Television's casual style' says Beach Sloth
HIGHLIGHTED! 'great rock-n-roll punchy drumming and a splendid guitar work' at Electrowow
REVIEW! Please Pass the Indie

reviews

the Double LP. 'Greg Hoy & The Boys have gone the extra mile and the outcome is a double album that creates the desire to more than a double listen - Every song can stand on its own with double originality and double substance making this double album a win-win.'
REVIEW!

Indie

Spoonful

says nice things '

Greg Hoy & the Boys demonstrate their ability to keep things very engaging

.'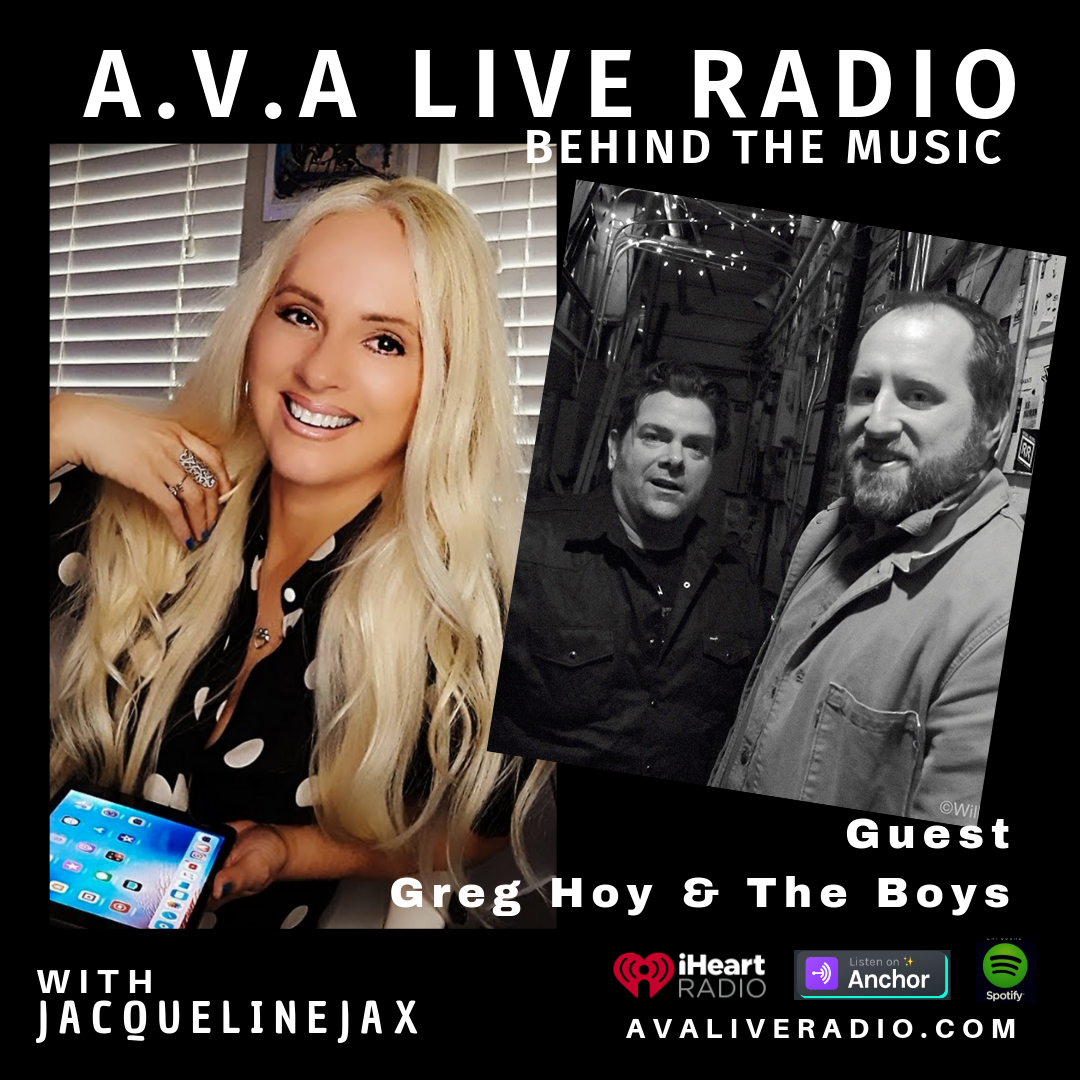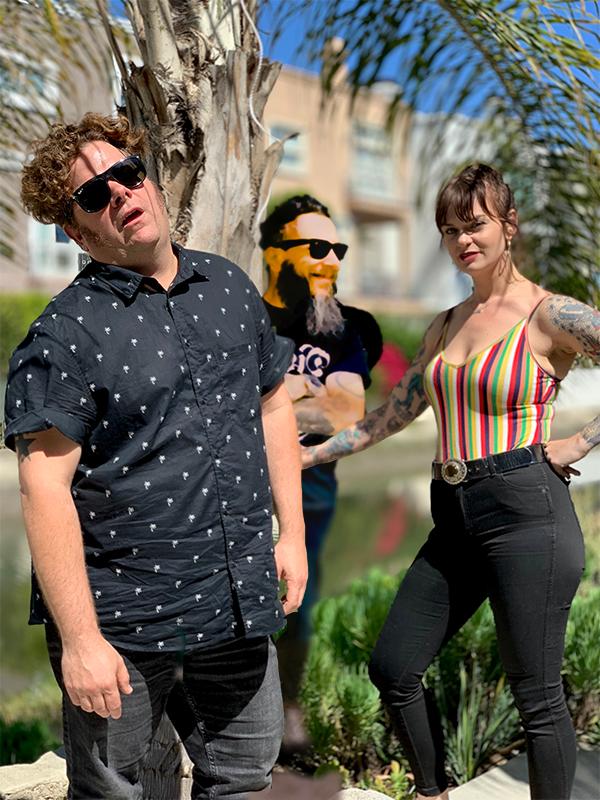 PAST GIGS

2019
05/31 Pacifica CA with DJ Sid Winters Tavern

05/08

Las Vegas NM (solo)

Giant Skillet


05/04

Phoenix AZ with The Breakup Society

Lost Leaf
05/03

Tuscon AZ with Rye Heat

Sky Bar
04/19 Esteem Surf ( duo show) Pismo Beach, 6-8p
04/13 The Long Goodbye (private party)
04/04 Ferment, Drink, Repeat, San Francisco, CA with Moss 11
04/03 Forbidden Island, Alameda, CA Copycat Show
03/16 St Pat's Day Blowout, Inner Richmond, SF (private party)
02/14 Hotel Utah Valentine's Show, with Clementine Was Right
01/26 Ferment, Drink, Repeat with Western Nephews

2018
11/23 Blondie's, SF
10/24 Hotel Utah, SF with Twin Guns
08/25 Poet & Patriot, Santa Cruz with Little Petie
07/17 Hotel Utah with All Day Breakfast
07/13 The Pour House SF (GH Solo)
6/15 & 6/16 Winter's Motherlode Grill RV Tour, Sonora CA
01/18 Forbidden Island, Alameda, CA Copycat

2017
12/21 Holiday Show, Hotel Utah (Pics from Bay Bridged)
11/18 The Riptide SF 'BIG BAND' show with expanded line-up
10/05 Hotel Utah, SF
08/17 Winters Tavern, Pacifica
07.28 Neck of the Woods, SF
06/12 Forbidden Island, Alameda
06/08 Hotel Utah, SF
03/31 Neck of the woods, SF
03/10 Winters Tavern, Pacifica
03/03 Renegade Family house party
02/23 Mr Small's, Pittsburgh (backed by the Enablers)
02/14 Bottom of the Hill Valentine's Day show, SF
2016
12/23 Amnesia, SF
12/14 Otto's Shrunken Head, NYC
11/23 Heartbaker, SF
11/16 Hotel Utah, SF
09/23 Amnesia, SF
07/27 Hotel Utah, SF
07/13 Howlers, Pittsburgh, PA
CURRENT: GH with David E. Richman [drums], Steve Sutherland [drums], Natalie Sweet [bass],Dennis Galway [drums], Nate Fink [bass]
HOME BENCH: Jason Slota [drums], Stark Raving Brad [drums], Mark Nichoson [bass], Brandan Essex [stand up bass, electric bass], Shawn Miller [bass], Harris Pittman [bass], Carmen King [vocals]
NYC AWAY TEAM: David E. Richman [drums], Robin Fowler [drums], Rich Bennett [bass], Devin Emke [guitar]
PITTSBURGH AWAY TEAM: [aka The Enablers] Tom Emmerling [drums], Paul Labrise [guitar], Ray Vasko [bass]
MINNEAPOLIS AWAY TEAM: [aka Slurry Bombers] Steve Sutherland [drums]
SEATTLE AWAY TEAM Dave Hill Jr [drums]
RETIRED ROSTERS 2008-2010 David E. Richman [drums], Rich Bennett [guitar], Alex Nolan [stunt guitar], Katherine Ender [Bass] 2007 [aka The Annihilation] Jim Chandler [drums], Rich Bennett [guitar], Fernando Paz [bass] 2006 Rachel Manis [keyboards], Jodi Erickson [drums]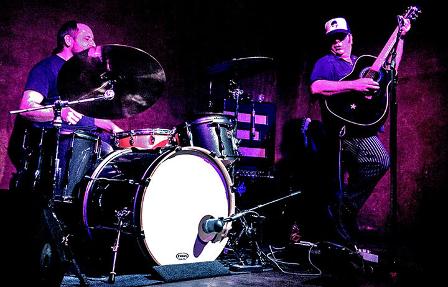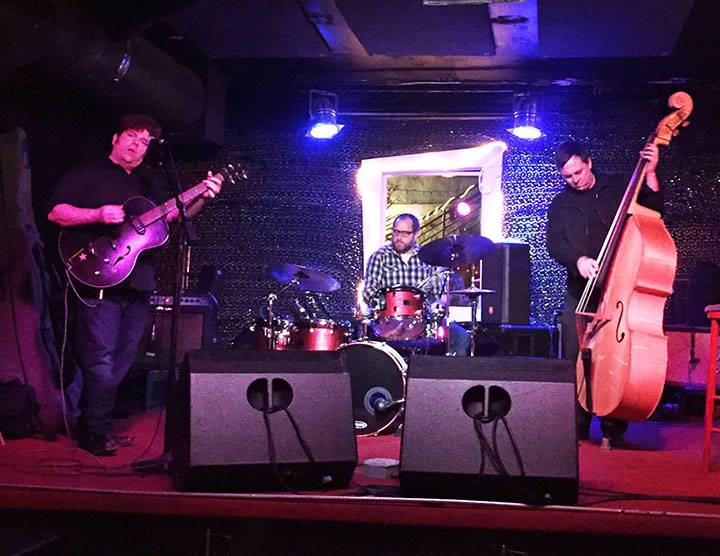 Recorded at Tiny Telephone SF, Greg Hoy & The Boys new double LP took close to a year to complete with 22 of the 30 rock pop gems making it to wax and (sigh) digital output. The Boys are currently drummer Jason Slota (John Vanderslice, Thao & The Get Down Stay Down), producer Jacob Winik (Magnetic Fields, Bells Atlas, JV), Strings by Tony Rogers (Jennifer Jackson, Waterloo Trio), Organist Paul Labrise, and guest horns by DJ Purple.
Celebrating 16 years of 'official' recording output, Greg in 2018 alone has released a solo, acoustic LP 'The Palmist' in January and a four song EP with his louder band The Royal Panics in July. About the last GH&TheBs album 'Fomo Yolo Ono', Divide & Conquor wrote 'FOMO YOLO ONO is a shining example of why rock and roll will never die, filled with catchy riffs and great instrumentation as well as lyrics that document the struggles of the common man.'

And Delusions of Adequacy says 'Everything flows; his albums never sound like a disjointed collection of tracks'. The band celebrates the release with two shows: October 24th at Hotel Utah, San Francisco, and a vinyl release party at Blondie's, SF, Friday November 16th.
'FOMO YOLO ONO is a shining example of why rock n' roll will never die, and why so many people love the genre so much. It's filled with catchy riffs and great instrumentation as well as lyrics that document the struggles of the common man' —Divide & Conquer